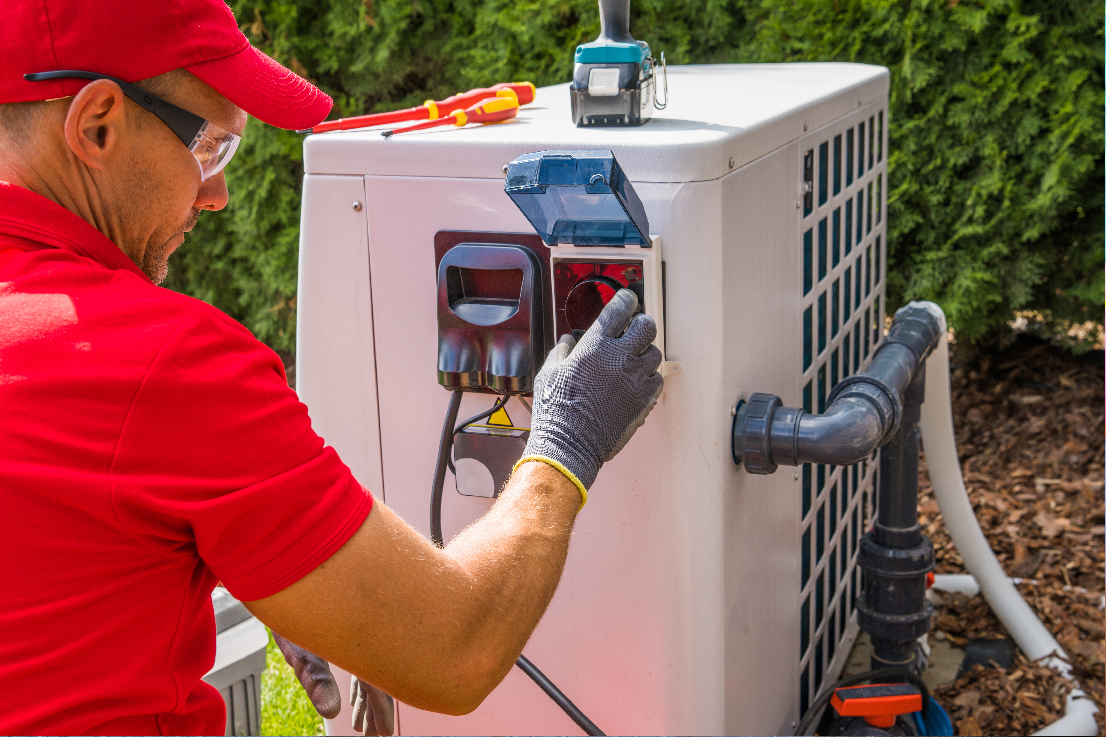 A Comprehensive Guide to Pool Heaters: Types, Benefits, and Considerations
Making an Informed Decision on the Best Heating Solution for Your Pool
A swimming pool heater can extend your pool season by providing comfortable water temperatures even during colder months. With several types of pool heaters available, it's essential to understand the benefits and drawbacks of each to make an informed decision that suits your needs and preferences. In this article, we will discuss the different types of pool heaters and their respective pros and cons.
Gas Pool Heaters
Gas pool heaters are fueled by either natural gas or propane. They are popular due to their ability to heat pools quickly and efficiently.
Pros:
Fast heating: Gas heaters can raise pool temperatures quickly, making them ideal for on-demand heating.
Independent of outdoor temperature: They are not reliant on the weather or sunlight, allowing for efficient heating even on cold or cloudy days.
Cons:
High operating cost: Gas heaters have relatively high fuel costs, which can be expensive to run over time.
Regular maintenance: Gas heaters require more frequent maintenance than other types of heaters, which may lead to additional expenses.
Electric Resistance Heaters
Electric resistance heaters use electricity to generate heat through resistive heating elements. They are less common than other types of heaters due to their higher operating costs but can be a viable option in certain circumstances.
Pros:
Environmentally friendly: Electric heaters produce no emissions, making them an eco-friendly choice.
Easy installation: These heaters require minimal plumbing and can be installed relatively quickly.
Cons:
High energy consumption: Electric resistance heaters consume a large amount of electricity, leading to high operating costs.
Not suitable for large pools: Due to their high energy consumption, they are not practical for heating larger pools.
Heat Pumps
Heat pumps transfer heat from the surrounding air to the pool water, making them an energy-efficient option for pool heating. There are two types of heat pumps: air-source and water-source.
Pros:
Energy efficiency: Heat pumps use significantly less energy than gas or electric resistance heaters, resulting in lower operating costs.
Long lifespan: Heat pumps have a longer service life compared to gas heaters, making them a more durable option.
Cons:
Dependent on outdoor temperature: Heat pumps rely on ambient air temperature, which makes them less effective in colder climates or during winter months.
Slow heating: Heat pumps take longer to heat a pool compared to gas heaters, making them less suitable for on-demand heating.
Solar Pool Heaters
Solar pool heaters utilize solar energy to heat the pool water, making them an environmentally friendly and cost-effective option.
Pros:
Low operating costs: Solar heaters have minimal operating costs as they rely on the sun's energy, which is free.
Environmentally friendly: Using solar energy produces no emissions, making this type of heater a sustainable choice.
Cons:
Weather dependent: Solar heaters rely on sunlight, which makes them less effective on cloudy days or during the winter season.
Slow heating: Like heat pumps, solar heaters take longer to heat a pool than gas heaters.
Choosing the right pool heater depends on factors such as the size of your pool, your location, and your budget. Gas heaters provide quick heating but have higher operating costs, while electric resistance heaters are eco-friendly but not suitable for larger pools. Heat pumps offer energy efficiency but are dependent on ambient temperatures, and solar heaters provide low-cost, sustainable heating but are weather-dependent.
By understanding the pros and cons of each type of pool heater, you can make an informed decision and select the best heating solution for your swimming pool.