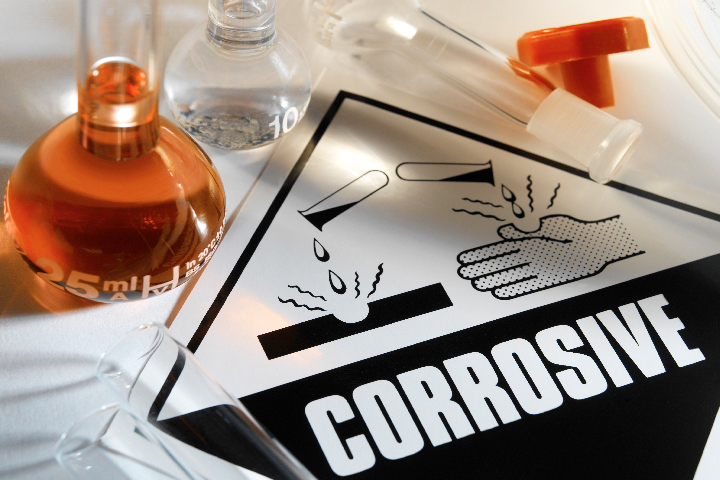 A New Homeowner's Guide to Using Muriatic Acid in Swimming Pools
Discover the purpose of using muriatic acid in swimming pools and learn how to safely and effectively apply it as a new homeowner.
Introduction
As a new homeowner with a swimming pool, you might be wondering about the different chemicals and treatments required to maintain clean and safe pool water. One such chemical, muriatic acid, is commonly used to adjust pH levels and remove stains in swimming pools. In this article, we will explain why muriatic acid is essential and provide a step-by-step guide on how to safely and effectively use it in your swimming pool.
Why Use Muriatic Acid in Your Swimming Pool?
Muriatic acid, also known as hydrochloric acid, serves two main purposes in pool maintenance:
Adjusting pH levels: Maintaining balanced pH levels (between 7.4 and 7.6) is crucial for ensuring the comfort of swimmers, as well as the effectiveness of sanitizing chemicals such as chlorine. If your pool's pH level is too high (above 7.6), it can reduce the efficacy of sanitizers, cause cloudy water, and lead to scaling on pool surfaces. Muriatic acid is an effective solution for lowering the pH level in your pool.
Removing stains and cleaning pool surfaces: Muriatic acid can be used to remove stains and deposits from pool surfaces, including plaster, tile, and concrete. The acid dissolves the deposits, allowing them to be scrubbed away easily.
How to Use Muriatic Acid in Your Swimming Pool Safely
Before using muriatic acid, it's essential to understand the risks associated with handling this potent and potentially dangerous chemical. Always wear protective gear, including gloves, goggles, and a mask, and follow these steps for safe and effective use:

Step 1: Test Your Pool Water
Before using muriatic acid, test your pool's pH levels using a reliable pool water testing kit. If the pH is above 7.6, you may need to add muriatic acid to lower it. Follow the manufacturer's recommendations for the ideal pH range for your pool.
Step 2: Determine the Required Amount of Muriatic Acid
Refer to the muriatic acid packaging or consult a pool professional to determine the appropriate amount of acid needed to adjust the pH in your pool. The required quantity will depend on the size of your pool, the current pH level, and the desired pH level.
Step 3: Dilute the Muriatic Acid
In a well-ventilated area, carefully pour the muriatic acid into a large bucket of water, following a 1:10 ratio (1 part acid to 10 parts water). Always add the acid to the water, not the other way around, to avoid a dangerous chemical reaction. Stir the solution gently using a non-metallic object, such as a plastic or wooden rod.
Step 4: Add the Diluted Acid to Your Pool
Turn on your pool's circulation system to ensure the muriatic acid is evenly distributed throughout the pool. Slowly pour the diluted acid solution into the deep end of the pool, avoiding contact with the pool walls and surfaces.
Step 5: Monitor the pH Levels
Wait for at least 4 hours after adding the muriatic acid, and then test the pH levels again. If the pH is still too high, repeat the process until the desired pH is reached. If the pH is too low (below 7.4), use a pH increaser to raise the pH to the appropriate level.
Conclusion
Muriatic acid is a useful tool for maintaining the proper pH levels in your swimming pool and removing unsightly stains and deposits from pool
surfaces. As a new homeowner, it's essential to understand the importance of balanced pool water and how to safely handle and use chemicals like muriatic acid.
Always remember to wear protective gear and follow proper safety precautions when handling muriatic acid. By doing so, you can effectively maintain the health and cleanliness of your pool, ensuring a safe and enjoyable swimming experience for you and your family.
In addition to using muriatic acid, maintaining a regular pool maintenance routine, including skimming, vacuuming, and monitoring sanitizer levels, will help keep your pool in pristine condition. By investing time and effort in pool care, you can enjoy the benefits of a sparkling and inviting swimming pool in your new home.