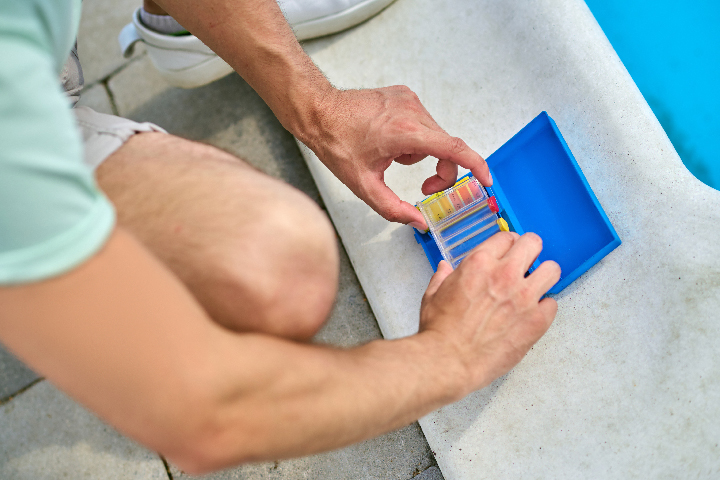 Reasons Why Your Pool Has No Chlorine: An In-Depth Look
Chlorine is a vital component of swimming pool maintenance, as it serves as a disinfectant to keep the water clean and free of harmful bacteria and algae. However, there may be instances when your pool shows no signs of chlorine despite your best efforts to maintain it. In this article, we'll explore several reasons why your pool may have no chlorine and offer solutions to help you restore and maintain proper chlorine levels.
High levels of contaminants
Organic matter, such as leaves, grass, and dirt, as well as swimmer waste like sweat, body oils, and sunscreen, can consume available chlorine in the pool. When high levels of contaminants are present, the chlorine is used up more quickly as it works to oxidize and neutralize these substances. To resolve this issue, you may need to shock your pool more frequently or consider using a pool clarifier to help remove some of the contaminants.
High pH levels
The effectiveness of chlorine is highly dependent on the pH level of the pool water. When the pH is too high (typically above 7.8), chlorine becomes less effective, and your pool may appear to have no chlorine. To address this issue, you'll need to lower the pH level of your pool using a pH reducer, such as muriatic acid or sodium bisulfate. Aim for a pH level between 7.4 and 7.6 for optimal chlorine effectiveness.
Chlorine lock or high stabilizer levels
Chlorine lock occurs when the pool's stabilizer levels (cyanuric acid) are too high. Stabilizers help protect chlorine from being broken down by sunlight, but excessive amounts can reduce the chlorine's effectiveness, making it unable to sanitize the water properly. To fix this issue, you may need to partially drain and refill your pool with fresh water to lower the stabilizer levels or use a chlorine product with a lower concentration of stabilizer.
Low chlorine output
If you're using a saltwater chlorinator or an automatic chlorinator, it's possible that the device is not producing enough chlorine to maintain proper levels. Check the settings of your chlorinator to ensure it's operating at the recommended levels, and inspect the device for any signs of wear or damage that could affect its performance. Clean the chlorinator's cell or replace it if necessary.
Insufficient circulation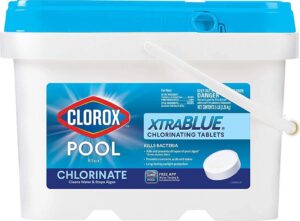 Poor water circulation can lead to uneven distribution of chlorine in the pool. Ensure that your pool pump and filter system are functioning properly, and verify that the water is flowing through the system at the appropriate rate. If you find issues with your pool pump or filter, you may need to perform maintenance or replace parts to improve water circulation.
Sunlight exposure
UV rays from sunlight can break down chlorine in your pool, causing it to dissipate quickly. This is particularly problematic for pools with prolonged direct sunlight exposure. To combat this issue, use a chlorine stabilizer to help protect the chlorine from sunlight and maintain proper chlorine levels.
Conclusion
Maintaining proper chlorine levels is essential for keeping your pool clean, safe, and enjoyable for swimmers. If you find that your pool has no chlorine, consider the possible causes listed in this article and take the necessary steps to resolve the issue. Regular testing of your pool water, along with routine maintenance of your pool equipment, will help ensure a balanced and healthy swimming environment all season long. If you're still struggling with chlorine levels, it may be helpful to consult a pool professional for further guidance and assistance.