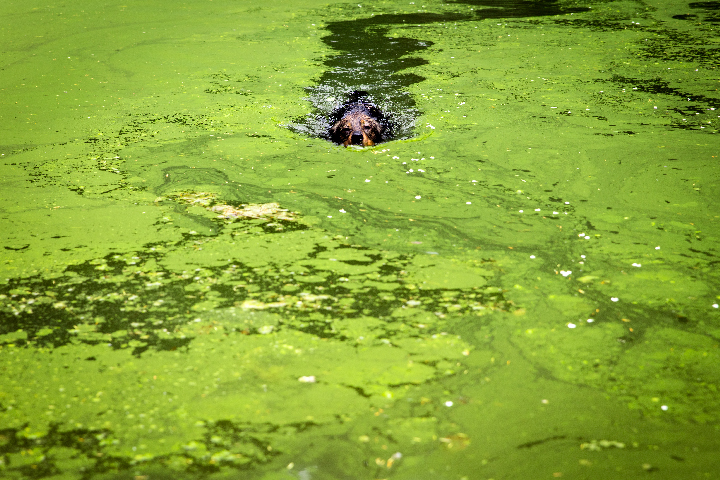 Pool Algaecides and Algae Control Methods: The Facts You Need to Know
Discover the facts about pool algaecides and explore various algae control methods to maintain a clean, clear, and algae-free swimming pool.
Algae infestations in swimming pools can be both unsightly and unhealthy, causing water discoloration, unpleasant odors, and potentially creating a slippery and hazardous surface. Proper algae control is crucial for maintaining a clean and safe swimming environment. In this article, we will discuss the facts about pool algaecides and explore different algae control methods to help you keep your swimming pool clear and algae-free.
Understanding Pool Algaecides
Pool algaecides are chemicals specifically formulated to kill or prevent the growth of algae in swimming pools. These products work by disrupting the algae's cellular structure or inhibiting their reproduction. There are several types of algaecides available, each with its unique characteristics and applications:
Quaternary Ammonium Compounds (Quats): Quats are cationic surfactants that work by penetrating and disrupting the cell walls of algae. These algaecides are widely available, affordable, and effective against a broad range of algae species. However, they may cause foaming in the pool if used in excessive amounts.
Polymeric Quaternary Ammonium Compounds (Polyquats): Polyquats are an advanced version of quats, offering the same algae-fighting properties without the risk of foaming. They are also effective against various algae species, though they may be slightly more expensive than quats.
Copper-Based Algaecides: Copper-based algaecides, such as copper sulfate or chelated copper compounds, are effective in controlling and preventing algae growth, particularly against stubborn black and mustard algae. However, excessive use of copper-based algaecides can cause water discoloration and staining of pool surfaces.
Silver-Based Algaecides: Silver-based algaecides, such as silver nitrate or silver sulfate, are less common but can be effective against specific types of algae. However, like copper-based algaecides, they can also cause staining and water discoloration if used improperly.
Algae Control Methods for Swimming Pools
Maintain Proper Water Chemistry: Regularly testing and adjusting your pool's water chemistry is essential for preventing algae growth. Ensure that your pool's pH, alkalinity, and sanitizer levels are within the recommended ranges to maintain a clean and balanced swimming environment.
Use an Algaecide: Apply a pool algaecide according to the manufacturer's instructions as a preventive measure or to treat an existing algae infestation. Consider the type of algae present in your pool and choose an algaecide formulated to target that specific species.
Shock Your Pool: Regularly shocking your pool with a chlorine or non-chlorine shock treatment helps eliminate any existing algae and restore water clarity. Follow the manufacturer's guidelines for proper dosage and application.
Regularly Clean and Brush Your Pool: Regularly cleaning your pool, including brushing the walls, floors, and any other surfaces, helps remove algae spores and prevents their growth. Ensure that you are using the appropriate brush type for your pool's surface material.
Improve Water Circulation: Proper water circulation in your pool helps distribute sanitizing chemicals and discourages algae growth. Ensure that your pool's circulation system is functioning properly, and clean the skimmer and pump baskets regularly to prevent clogs.
Utilize a Pool Cover: Using a pool cover when your pool is not in use helps prevent debris from entering the pool, reducing the chances of algae growth. Pool covers also help maintain water chemistry and reduce evaporation, which can contribute to algae growth
Remove Phosphates: Phosphates are nutrients that can promote algae growth in your pool. Use a phosphate remover to eliminate this potential food source for algae and help prevent their growth.
Install UV or Ozone Sanitation Systems: Installing a UV or ozone sanitation system in your pool can provide an additional layer of protection against algae growth. These systems use ultraviolet light or ozone gas to kill algae and other microorganisms in the water, reducing the need for chemical sanitizers.
Regularly Inspect and Clean Pool Equipment: Algae can cling to pool equipment, such as ladders, pool toys, and cleaning tools. Regularly inspect and clean these items to prevent algae from re-entering the pool.
Understanding the facts about pool algaecides and employing effective algae control methods are crucial for maintaining a clean, clear, and algae-free swimming pool. By focusing on proper water chemistry, regular pool maintenance, and using appropriate algaecides and treatments, you can successfully prevent and eliminate algae infestations in your pool. Ultimately, a proactive approach to algae control will help you enjoy a safe and pleasant swimming environment all season long.