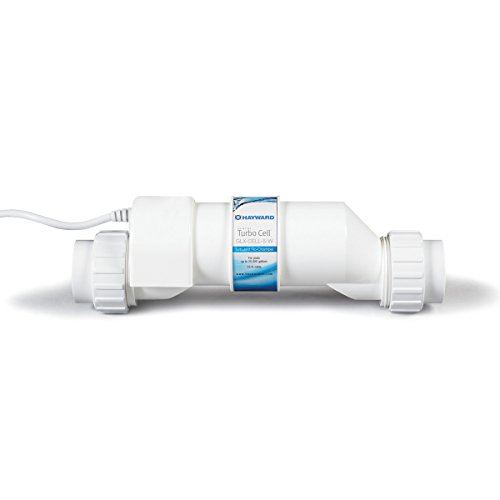 Shutting Down in Style: Winterizing Your Chlorine Generator with Grace
The last summer splash has happened, the colorful leaves signal autumn's embrace, and every swimming pool owner knows it's time to wrap things up for the winter season. The chlorine generator, your trusty sidekick in keeping pool waters pristine, also needs to winterize. Here's how you can show it some appreciation and get it winter-ready.
1. The Importance of Winterizing Your Chlorine Generator:
The chlorine generator (often referred to as a salt cell) is a master at converting salt to chlorine, ensuring your pool stays algae-free and sanitized. However, even these tough devices can fall prey to the perils of freezing temperatures, potentially cracking or getting damaged. Winterizing is all about avoiding such mishaps.
2. Step-by-Step Guide to Winterizing Your Chlorine Generator:
Turn It Off: Before diving into the winterizing process, always turn off the chlorine generator at the circuit breaker. Safety first!
Clean It Out: Just like a season's end deep house clean, your chlorine generator also benefits from a good cleaning. Detach the salt cell and give it a gentle acid wash as per the manufacturer's guidelines.
Drain All Water: Freezing water expands, and you don't want that happening inside your generator. Ensure that you've drained out every drop of water from the unit.
Disconnect & Store: If you're living in an area with severe winter conditions, consider disconnecting the chlorine generator and storing it indoors. While many units are frost-proof, storing them inside adds an extra layer of protection.
Protect External Units: If your generator system comes with an external control unit, protect it from the elements. Use a weatherproof cover to prevent moisture, snow, or ice accumulation.
Reset to Default: Before shutting it down for the season, reset your chlorine generator to its default settings. This ensures that when you start it up again, it's at the manufacturer's recommended settings.
3. A Few Expert Tips:
Avoid Last-Minute Rush: Winterizing is best not left to the last minute. Keep an eye on the weather forecast and begin the process before the first frost strikes.
Documentation is Your Friend: Always keep the manufacturer's manual handy. Different models might have unique winterizing requirements.
Keep a Check: Even during the off-season, it's a good idea to occasionally inspect your generator and other pool equipment for any signs of damage or wear.
Conclusion:
Bidding adieu to swimming sessions might feel bittersweet, but with the proper steps, you ensure that your chlorine generator is all set for a grand reopening next season. Winterizing is more than just a chore; it's a sign of care. And with these guidelines in hand, you're not only safeguarding your investment but also promising yourself a hassle-free, sunny start when the pool days return!