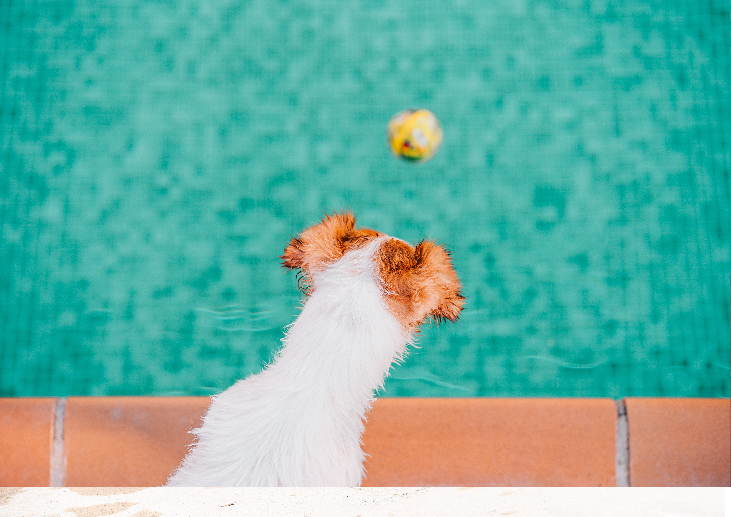 SLAM – Shock Level and Maintain: A Comprehensive Guide to Pool Sanitation
Maintaining the cleanliness and safety of your swimming pool is crucial for both the health of swimmers and the longevity of your pool. One popular and effective sanitation method is SLAM, which stands for Shock Level and Maintain. In this article, we will explore the SLAM process, explain its importance, and provide a step-by-step guide to implementing this method to achieve a sparkling, sanitized pool.
What is SLAM?
SLAM (Shock Level and Maintain) is a pool sanitation method that involves raising the free chlorine level in your swimming pool to a high enough level to effectively kill off algae, bacteria, and other contaminants. This process, known as shocking, is then followed by maintaining the elevated chlorine levels until the pool water is clear and free of contaminants. SLAM is a proactive approach to pool sanitation and is particularly useful in addressing algae blooms, cloudy water, or visible pool contaminants.
The Importance of SLAM
Implementing the SLAM method in your pool sanitation routine has several benefits:
Eliminates algae and bacteria: SLAM effectively kills off algae, bacteria, and other harmful microorganisms that can compromise water quality and pose health risks to swimmers.
Restores water clarity: By targeting and eliminating contaminants, the SLAM method helps restore the water's clarity, ensuring a more enjoyable swimming experience.
Prevents damage to pool surfaces and equipment: Algae and bacteria can cause staining, discoloration, and even damage to pool surfaces and equipment if left unaddressed. SLAM helps prevent these issues, prolonging the life of your pool and its components.
Efficient and cost-effective: The SLAM method is an efficient and cost-effective way to sanitize your pool compared to alternative methods or products that may require ongoing use or expense.
Step-by-Step Guide to SLAM
Before implementing the SLAM process, consult your pool's operating manual and seek professional advice to ensure the method is compatible with your specific pool type, equipment, and chemical requirements.
Step 1: Test and balance your pool water
Before starting the SLAM process, test your pool water's pH, alkalinity, and cyanuric acid levels using a reliable pool testing kit. Adjust these levels as necessary to achieve the recommended balance for your pool. A properly balanced pool will allow the SLAM process to be more effective.
Step 2: Determine the shock level of chlorine
Consult a chlorine-to-cyanuric acid chart to determine the appropriate shock level of free chlorine for your pool based on the current cyanuric acid level. The shock level is the minimum free chlorine concentration required to effectively kill off algae and bacteria.
Step 3: Add the appropriate amount of chlorine
Using a liquid or granular chlorine product, carefully add the required amount of chlorine to your pool to reach the determined shock level. Always follow the manufacturer's instructions for dosing and application.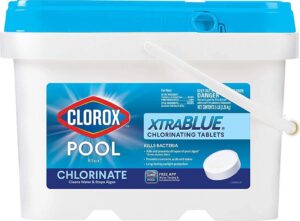 Step 4: Circulate the water
Run your pool's circulation system for at least 30 minutes to help distribute the chlorine evenly throughout the pool.
Step 5: Maintain the shock level
Frequently test the free chlorine levels in your pool, aiming to maintain the shock level for as long as it takes for the water to clear up and become free of contaminants. This may require adding more chlorine as needed to maintain the shock level.
Step 6: Monitor the progress
Keep a close eye on the pool's water clarity and appearance. The SLAM process is complete when the water is clear, the free chlorine level remains stable overnight, and the combined chlorine (chloramines) level is 0.5 ppm or lower.
Step 7: Return to normal operation
Once the SLAM process is complete, adjust the chlorine levels back to the normal operating range for your pool, typically between 1-3 ppm for a residential pool. Continue to monitor and adjust the pool water chemistry as needed, following your regular pool maintenance routine.
Step 8: Clean and maintain the pool filter
Throughout the SLAM process, your pool filter will be working hard to remove dead algae, bacteria, and other debris from the water. Once the SLAM is complete, clean and maintain your pool filter according to the manufacturer's instructions. This may involve backwashing a sand filter, rinsing a cartridge filter, or performing a deep clean of a diatomaceous earth (DE) filter.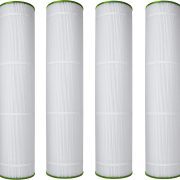 Tips for a Successful SLAM
Use a high-quality pool testing kit: Accurate water testing is crucial to the success of the SLAM process. Invest in a high-quality pool testing kit, and ensure it is not expired or damaged.
Be patient: The SLAM process can take anywhere from a few days to a few weeks, depending on the severity of the contamination and the pool's size. Be patient and persistent, maintaining the shock level until the water is clear and free of contaminants.
Keep the pool's circulation system running: Run your pool's circulation system continuously throughout the SLAM process to ensure proper distribution of the chlorine and removal of contaminants.
Brush and vacuum the pool: Regularly brush and vacuum the pool to help dislodge and remove algae and debris from surfaces and assist the filter in clearing the water.
Conclusion
The SLAM (Shock Level and Maintain) method is an effective, proactive approach to pool sanitation that can help restore water clarity, eliminate algae and bacteria, and prevent damage to pool surfaces and equipment. By following this step-by-step guide and maintaining a consistent pool maintenance routine, you can enjoy a clean, healthy, and inviting swimming environment for you and your loved ones. Always consult with a pool professional if you have any concerns or questions about the SLAM process or your specific pool type and requirements.