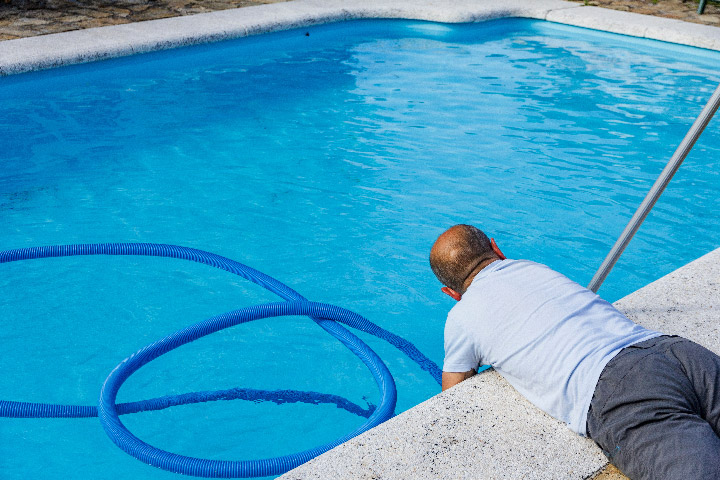 Troubleshooting and Fixing Air in Your Pool Lines: A Comprehensive Guide for Homeowners
Learn about the Possible Causes of Air in Your Pool, How to Troubleshoot, and How to Correct the Problem
Having air in your pool system can lead to various issues, such as reduced water flow, inefficient filtration, and increased wear on your pool equipment. As a homeowner, it's important to understand the possible causes of air in your pool, how to troubleshoot the issue, and how to correct the problem to ensure the smooth operation of your pool system. In this article, we will discuss the common causes of air in your pool, steps to troubleshoot the issue, and ways to fix the problem.


Possible Causes of Air in Your Pool
Air Leaks in the Pool Equipment: Air may be entering the pool system through leaks in the pool equipment, such as the pump, filter, or plumbing.
Pool Skimmer Issues: A malfunctioning or improperly maintained pool skimmer can introduce air into the system.
Water Level: If the water level in the pool is too low, the skimmer may draw in air, causing bubbles and air pockets in the system.
Troubleshooting Air in Your Pool
Inspect Pool Equipment: Check the pump, filter, and plumbing for any signs of leaks, damage, or loose connections that may be allowing air to enter the system.
Check the Pool Skimmer: Ensure that the skimmer is functioning properly and that the basket and weir are clean and in good condition.
Monitor the Water Level: Make sure the water level in the pool is at the appropriate height, typically halfway up the skimmer opening, to prevent air from being drawn into the system.
Look for Bubbles: Observe the pool returns and look for excessive air bubbles, which may indicate air in the system.

Correcting the Problem
Repair Leaks and Damage: If you discover leaks or damage in your pool equipment, make the necessary repairs or replace the damaged components to prevent air from entering the system.
Maintain the Pool Skimmer: Clean the skimmer basket regularly and ensure the weir is functioning correctly. If the skimmer or its components are damaged, make repairs or replace them as needed.
Adjust the Water Level: If the water level in the pool is too low, add water to bring it up to the appropriate height. Alternatively, if the water level is too high, use a pool siphon or pump to lower it.
Lubricate O-Rings and Gaskets: Check and lubricate the O-rings and gaskets on your pool equipment, such as the pump lid and filter housing, to ensure a proper seal and prevent air from entering the system.
Prime the Pool Pump: If the pool pump has lost its prime due to air in the system, turn off the pump, fill the pump basket with water, and replace the lid. Turn the pump back on and allow it to re-prime itself, which should help remove air from the system.
Air in your pool system can lead to a variety of issues that can affect the performance and longevity of your pool equipment. By understanding the possible causes of air in your pool, taking the time to troubleshoot the issue, and knowing how to correct the problem, you can ensure your pool system operates efficiently and effectively. Regular pool maintenance and inspections will help to prevent air from entering your pool system and keep your pool running smoothly.