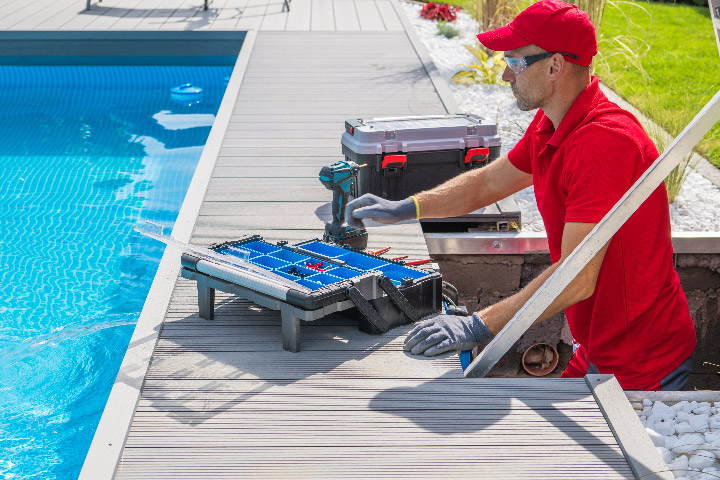 Choosing the Best Pool Service Company: A Guide to Finding Your Perfect Match
Tips for selecting a reliable and trustworthy pool service provider
Maintaining a swimming pool is essential to ensure its cleanliness, safety, and longevity. While some pool owners opt for DIY pool maintenance, many prefer to hire a professional pool service company to handle the task. Choosing the right pool service company can be challenging, as you want to ensure they provide high-quality service and are reliable, trustworthy, and experienced. In this article, we'll discuss some tips on how to choose the best pool service company to maintain your swimming pool.
Research and Recommendations
Start your search by asking for recommendations from friends, neighbors, or family members who own pools and have experience working with pool service companies. You can also search online for local companies and read reviews and testimonials from previous clients. Gathering recommendations and researching online will help you create a shortlist of potential companies.
Verify Licensing and Insurance
Before hiring a pool service company, ensure they have the appropriate licenses and insurance coverage. A professional pool service provider should hold a valid license to operate in your area and carry both general liability and workers' compensation insurance. This protects you as a homeowner in case of any damages or accidents that may occur while the company is working on your property.
Experience and Expertise

Look for a pool service company with a proven track record and years of experience in the industry. Experienced companies are more likely to have encountered and resolved various pool-related issues and can provide expert advice and solutions. Additionally, check if the company's technicians hold any industry-specific certifications, such as Certified Pool Operator (CPO) or Association of Pool and Spa Professionals (APSP) certifications, which demonstrate their expertise in pool maintenance.
Services Offered
Different pool service companies may offer various services, so it's essential to choose one that provides the specific services you require. These can include regular pool cleaning, chemical balancing, equipment maintenance and repair, and seasonal services like opening and closing the pool. Some companies may also offer additional services such as leak detection, resurfacing, or remodeling. Ensure the company you choose can accommodate your pool's unique needs.
Customer Service and Communication
A reliable pool service company should prioritize customer service and maintain open communication with clients. When contacting a potential company, take note of their responsiveness, professionalism, and willingness to answer your questions. A company that values customer service will be more likely to address your concerns promptly and keep you informed about your pool's condition and any necessary repairs. If they don't use our Pool Chemical Calculator app already from the app store, they should and share their test results with you in real time.
Pricing and Contracts
Before hiring a pool service company, request a detailed estimate for the services you need. Compare the pricing among different companies and evaluate if the costs are reasonable and within your budget. Ensure you understand the terms of the contract, including the duration, services included, and any additional fees that may apply. Avoid companies that pressure you into long-term contracts or demand large upfront payments.
Conclusion
Choosing the right pool service company is essential for maintaining the health and longevity of your swimming pool. By following these tips and taking the time to research potential companies, you can find a reliable, experienced, and trustworthy pool service provider that meets your needs and budget. Investing in professional pool maintenance will ensure your pool remains clean, safe, and enjoyable for years to come.