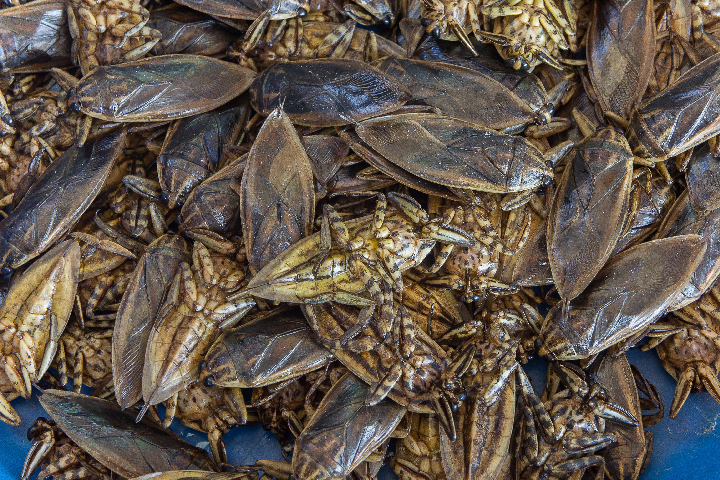 Why Water Bugs in Your Swimming Pool: Causes and Solutions
Discover why water bugs are attracted to your swimming pool and learn effective strategies for preventing and eliminating these unwelcome guests to maintain a clean and enjoyable swimming environment.
Introduction
Swimming pools provide the perfect environment for relaxation and fun. However, the presence of water bugs can be an unwelcome sight and a nuisance for pool owners. Understanding why water bugs are attracted to your swimming pool and how to address the issue is essential for maintaining a clean and enjoyable swimming environment. In this article, we will explore the reasons water bugs find their way into your pool and provide effective solutions for preventing and eliminating them.
Why Water Bugs Are Attracted to Your Swimming Pool
Algae Growth: Algae blooms create an ideal habitat for various water bugs, including water boatmen and backswimmers. These bugs feed on algae, so a pool with an algae problem is an attractive food source for them.
Poor Water Circulation: Stagnant water or poor circulation in your swimming pool can also contribute to water bug infestations, as it creates a favorable environment for algae growth and reduces the effectiveness of sanitizing chemicals.
Exterior Factors: Water bugs can also be attracted to your swimming pool due to exterior factors, such as nearby vegetation or lighting. Bugs may find their way to the pool while searching for food or be drawn to the lights around the pool area during nighttime hours.

How to Prevent and Eliminate Water Bugs in Your Swimming Pool
Maintain Proper Water Chemistry: Regularly testing and adjusting your pool's water chemistry is essential for preventing algae growth, which attracts water bugs. Ensure that your pool's pH, alkalinity, and sanitizer levels are within the recommended ranges to maintain a clean and balanced swimming environment.
Improve Water Circulation: Make sure your pool's circulation system is functioning properly, and regularly clean the skimmer and pump baskets to prevent clogs. Proper circulation helps distribute sanitizing chemicals and discourages algae growth, making your pool less appealing to water bugs.
Remove Algae: If your pool already has an algae problem, it is crucial to address it immediately. Brush the pool walls, floors, and any other surfaces where algae are present. Use an algaecide according to the manufacturer's instructions and follow up with a pool shock treatment to eliminate any remaining algae and restore water clarity.
Clean Pool Surroundings: Keep the area around your pool clean by removing fallen leaves, debris, and any other potential food sources for water bugs. Trim back any overhanging vegetation to reduce the chances of bugs finding their way into your pool.
Install Pool Covers: Using a pool cover when your pool is not in use can help prevent water bugs from entering the pool, especially during the night when bugs are more active. Pool covers also help maintain water chemistry and reduce evaporation, which can contribute to algae growth.
Use Pool Nets or Skimmers: Regularly skim the surface of your pool with a pool net to remove any visible water bugs. For more persistent infestations, consider using a pool skimmer with a fine mesh net to capture smaller water bugs.
Manage Pool Lighting: Bugs are attracted to lights, so consider turning off or reducing the brightness of your pool lights during nighttime hours. You can also use yellow bug lights or LED lights, which are less attractive to insects.
Conclusion
Water bugs in your swimming pool can be an unwelcome nuisance, but understanding why they are attracted to your pool and taking proactive steps to prevent and eliminate them can help maintain a clean and enjoyable swimming environment. By ensuring proper water chemistry, improving water circulation, and addressing exterior factors, you can effectively keep water bugs at bay and enjoy a bug-free pool experience.