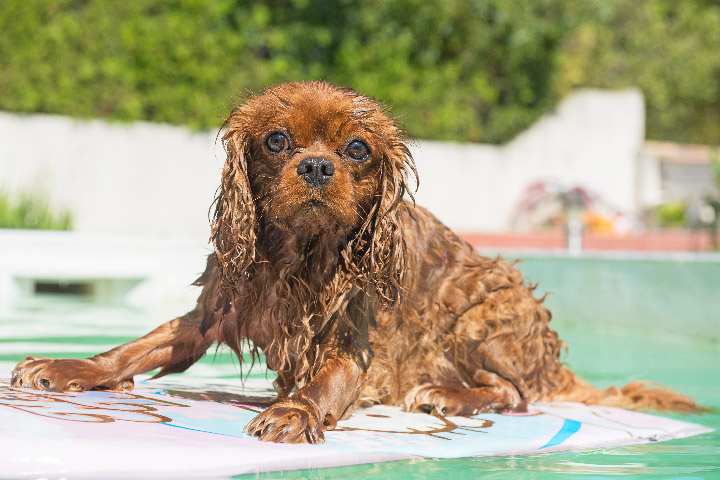 Dive Into the Georgia Sun: A Guide to Opening Your Swimming Pool for the Season
Get ready, Georgia! It's time to bust out the pool floats, crank up the BBQ, and make a splash with our ultimate guide to opening your swimming pool for the season.
Hello, Georgia pool owners! The birds are chirping, the azaleas are blooming, and the sweet scent of peach blossoms fills the air – all signs that the warm Georgia sun is finally here to stay. But wait, there's something missing… Aha! It's time to throw off the winter pool cover and dive into the blissful oasis that is your very own swimming pool.
Whether you're a seasoned pool pro or a first-time owner, opening your pool for the season can be a hilarious, heartwarming, and occasionally hair-raising experience. So let's grab our pool nets and chlorine tablets, and embark on this adventure together.
Step 1: Assess the (Pool) Situation
Before you jump headfirst into the pool opening process, take a moment to assess your pool's current state. Is your pool cover still intact, or did that notorious Georgia raccoon party a little too hard on it during the winter? If you notice any damage, make a note to repair or replace your cover after the pool opening process is complete.
Step 2: The Great Unveiling
It's time for the big reveal! Slowly and carefully remove your pool cover, making sure to avoid dumping any accumulated debris into the pool. While it's tempting to simply drag the cover off and be done with it, you'll thank yourself later for being cautious. Trust us; nobody wants to spend hours fishing out leaves, twigs, and mysterious raccoon leftovers.
Step 3: Get Your Pool Pump Pumpin'
Now that your pool is uncovered, it's time to get your pool pump and filter system up and running. But first, a quick tip: give your equipment a thorough inspection and cleaning before turning everything on. Ensure all connections are secure and that the pump and filter are debris-free. Remember, a happy pump means a happy pool!
Step 4: Spring Cleaning – Pool Edition
It's time to tackle the aftermath of winter in your pool. Use a pool skimmer to remove any floating debris, and then break out the pool vacuum to eliminate dirt and sediment from the bottom. No judgment if you hum the Jaws theme while vacuuming – we've all been there.
Step 5: Test, Balance, and Shock Your Pool Water
Now comes the real magic: transforming your pool water from a questionable-looking soup into a crystal-clear wonderland. First, test your pool water for pH, chlorine, and alkalinity levels. You'll want to aim for a pH between 7.4 and 7.6, alkalinity between 80 and 120 ppm, and a free chlorine level between 1 and 3 ppm. Once everything is balanced, give your pool a good shock treatment to eliminate any lingering bacteria and algae.
Step 6: Get Ready to Make a Splash
Congratulations! You've successfully opened your swimming pool for the season. But what's a pool without a little fun? Stock up on pool floats, noodles, and other accessories that scream "Georgia summer." And don't forget to fire up that BBQ for the ultimate poolside feast.
It's time to gather your friends and family, slather on some sunscreen, and dive into the Georgia sun. We hope this hilarious and heartwarming guide to opening your pool has brought a smile to your face and a sense of excitement for the season ahead. Be sure to share your pool opening adventures with the hashtag #GeorgiaPoolParty and let's make this summer the most epic one yet!
Step 7: Celebrate Your Pool Opening Success
You've made it! Your pool is ready for action, and there's only one thing left to do: celebrate. Invite your neighbors, friends, and family over for the ultimate Georgia pool party. Set the mood with a playlist of summer tunes, fire up the grill for some delicious Southern BBQ, and mix up a batch of peachy cocktails or ice-cold sweet tea.
Step 8: Share Your Pool Opening Adventures
Now that you've mastered the art of pool opening, why not share your journey with fellow Georgia pool enthusiasts? Snap some photos of your sparkling pool, your fabulous poolside setup, and the smiling faces of your guests. Post your pictures on social media with the hashtag #GeorgiaPoolParty, and let's inspire others to create their own summer paradise in the Peach State.
Step 9: Keep the Fun Going All Summer Long
Opening your pool is just the beginning. The real fun begins when you and your loved ones make lasting memories in and around the water. Whether it's hosting weekly poolside cookouts, teaching your kids to swim, or simply enjoying a serene sunset float, there's no shortage of ways to make the most of your pool this summer.
In conclusion, opening your swimming pool for the season in Georgia is a fun and engaging experience that brings people together and sets the stage for countless unforgettable moments. With our ultimate guide and a little bit of humor, you're well on your way to making a splash and enjoying the very best of what a Georgia summer has to offer. Here's to warm days, cool dips, and a season filled with laughter, love, and poolside relaxation.