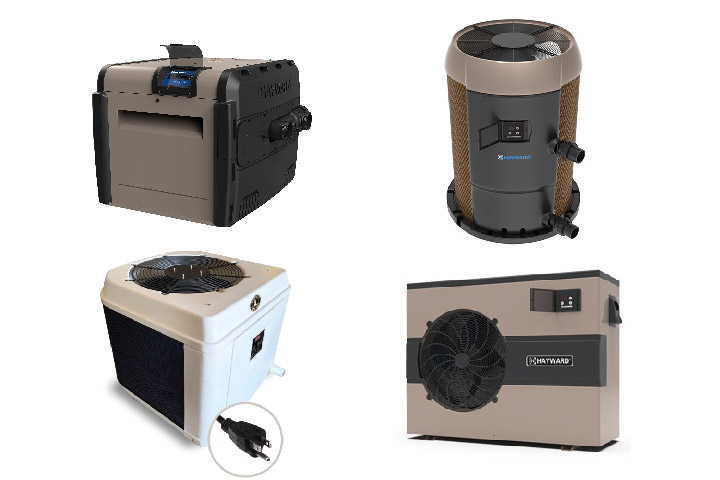 Extend Your Swimming Season: A Guide to Above Ground Pool Heating Options
Above ground pools are a fantastic addition to any backyard, offering endless fun and relaxation during the hot summer months. But when the temperature starts to drop, many pool owners are left longing for more swim time. Thankfully, there are several heating options available that can extend your swimming season well into the cooler months. In this article, we will explore the most popular heating solutions for above ground pools and help you determine which option is best suited for your needs.
Solar Heating Systems: Solar heating systems are an eco-friendly and cost-effective way to heat your above ground pool. These systems utilize solar panels to absorb the sun's energy and transfer it to your pool water. The panels are typically mounted on a nearby roof or a freestanding structure, and the pool water is circulated through the solar collectors, where it is heated before returning to the pool. While the initial cost of a solar heating system can be higher than other options, the long-term savings on energy bills make it a worthwhile investment.
Pros:
Environmentally friendly
Low operating costs
Can extend your swimming season by several months
Cons:
Higher upfront cost
Requires sunlight for optimal performance
May take longer to heat the pool compared to other methods
Gas Pool Heaters: Gas pool heaters are a popular choice for above ground pool owners due to their fast heating capabilities and ability to maintain a consistent temperature. These heaters use natural gas or propane to heat the pool water and can quickly raise the temperature, making them ideal for occasional use or when rapid heating is desired. However, the ongoing cost of fuel can make gas heaters more expensive to operate over time.

Pros:
Fast and efficient heating
Can maintain a consistent temperature
Suitable for pools of varying sizes
Cons:
Higher operating costs due to fuel consumption
May require professional installation
Can produce greenhouse gas emissions
Electric Heat Pumps: Electric heat pumps are an energy-efficient option for heating your above ground pool. These units work by extracting heat from the surrounding air and transferring it to your pool water. While electric heat pumps can be more expensive upfront than gas heaters, they have lower operating costs, making them an economical choice in the long run.
Pros:
Energy-efficient
Lower operating costs compared to gas heaters
Can maintain a consistent temperature
Cons:
Higher upfront cost
May require professional installation
Heating efficiency can be affected by air temperature
Pool Heat Exchangers: A pool heat exchanger is a device that can be connected to an existing home heating system, such as a boiler or furnace, to transfer heat to your pool water. This option can be cost-effective for those who already have a compatible heating system in place. However, it may not be suitable for all homes, and professional installation is typically required.
Pros:
Utilizes existing home heating system
Can be cost-effective if compatible with current heating setup
Can maintain a consistent temperature
Cons:
May require professional installation
Not suitable for all homes or heating systems
May put additional strain on your home heating system
Conclusion: When it comes to heating your above ground pool, several options can help extend your swimming season. The best choice for you will depend on factors such as your budget, desired heating efficiency, and environmental considerations. By carefully considering the pros and cons of each option, you can make an informed decision that will keep your pool warm and inviting for many months to come.