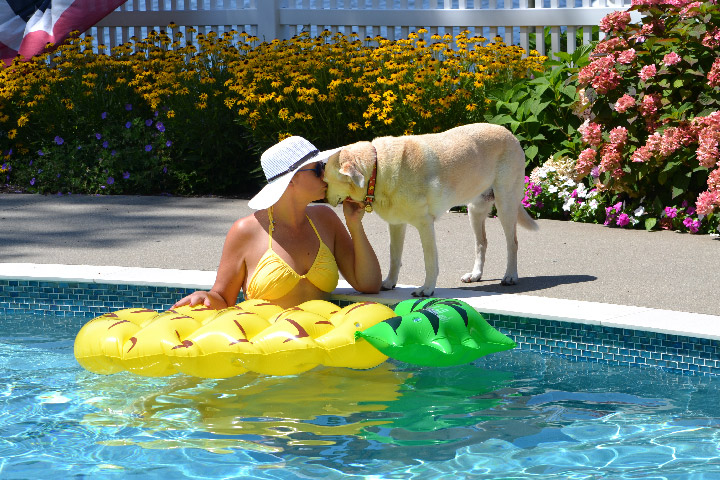 Make a Splash This Spring Break: Your Ultimate Guide to Getting Your Pool Party Ready
Spring break is just around the corner, and there's no better way to celebrate the warmer weather than by hosting the ultimate pool party for your friends and family. But after a long winter, your pool may need some TLC to get it ready for your guests to dive in. Don't worry! We've got you covered with this easy-to-follow guide that will transform your backyard into the perfect spring break oasis.
Start by Opening Your Pool: It's time to peel back the pool cover and bring your pool back to life! Be sure to follow the manufacturer's instructions when removing the cover, and make sure you properly clean and store it for the next winter season. Check the water level and top it off if needed. Don't forget to turn on your pool equipment and make sure everything is running smoothly.
Clean and Vacuum the Pool: Grab your pool skimmer and remove any debris that may have fallen in over the winter months. Then, give your pool a thorough vacuuming to get rid of any dirt or algae buildup. Be sure to brush the walls, steps, and other surfaces to keep your pool sparkling clean.
Test and Balance the Water Chemistry: Before your guests dive in, you'll want to ensure the water chemistry is perfectly balanced. Test the pH, alkalinity, and sanitizer levels in your pool using a reliable test kit. Adjust the levels accordingly to keep your pool water safe and inviting.
Inspect Pool Equipment and Accessories: Now is the perfect time to inspect your pool equipment and accessories for any signs of wear and tear. Check for leaks, cracks, or other damage to your pump, filter, and heater. Make sure your pool ladder, diving board, and any other poolside features are safe and secure.
Add Some Fun Pool Floats and Games: Nothing says "spring break" quite like a collection of colorful pool floats and exciting pool games. Invest in some fun inflatables and pool toys to entertain your guests and create a lively atmosphere.
Set the Scene with Outdoor Decor and Lighting: Transform your backyard into a tropical paradise by adding some festive outdoor decor and lighting. String lights, tiki torches, and lanterns can create a warm and inviting ambiance, while colorful cushions and outdoor rugs add comfort and style to your poolside lounge area.
Prep the Grill and Plan Your Poolside Menu: No pool party is complete without some tasty snacks and refreshing beverages. Fire up the grill and plan a delicious poolside menu that your guests will love. Don't forget to stock up on ice-cold drinks to keep everyone hydrated and happy!

Conclusion: With these simple steps, your swimming pool will be ready for the ultimate spring break celebration. So, slip on your sunglasses, crank up your favorite tunes, and get ready to make a splash with your friends and family! Happy spring break!