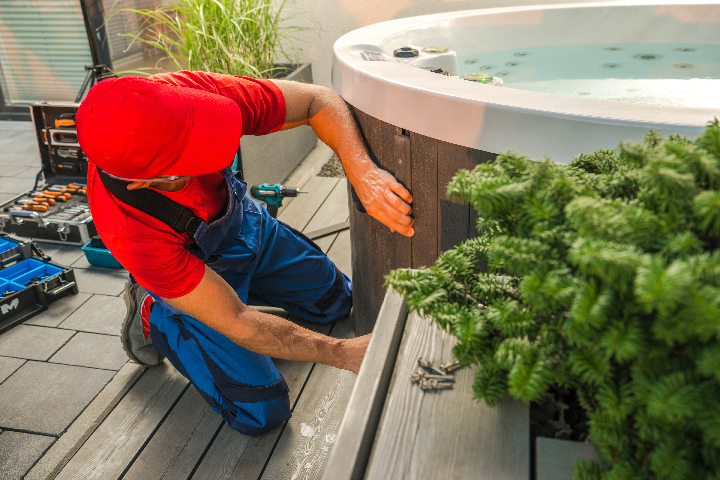 Understanding Chlorine Levels in Swimming Pools and Spas: The Ultimate Guide
Chlorine plays a vital role in keeping swimming pools and spas clean, safe, and free of harmful microorganisms. Maintaining the proper chlorine levels is essential for ensuring a comfortable swimming experience and preventing issues such as algae growth and waterborne illnesses. In this article, we will discuss the optimal chlorine levels for swimming pools and spas and why it is crucial to monitor and maintain them consistently.
Ideal Chlorine Levels for Swimming Pools and Spas
Free Chlorine
Free chlorine is the active, sanitizing form of chlorine in pool water. It eliminates bacteria, viruses, and organic contaminants, keeping the water clean and safe. The ideal free chlorine level for swimming pools and spas should fall within the following ranges:
Swimming Pools: 1.0 – 3.0 ppm (parts per million)
Spas: 3.0 – 5.0 ppm
Combined Chlorine
Combined chlorine, also known as chloramines, forms when free chlorine reacts with organic contaminants, such as sweat, urine, and body oils. Chloramines are less effective sanitizers and can cause eye and skin irritation, as well as a strong chlorine smell. The combined chlorine level should be as close to 0 ppm as possible, but no higher than 0.5 ppm.
Total Chlorine
Total chlorine is the sum of free chlorine and combined chlorine. Ideally, the total chlorine level should be equal to the free chlorine level, indicating that there is no combined chlorine present. If the total chlorine level is significantly higher than the free chlorine level, it may be necessary to shock the pool or spa to eliminate chloramines.
Why Monitoring and Maintaining Chlorine Levels is Important
Swimmer Comfort and Health
Proper chlorine levels prevent the growth of harmful bacteria and algae, ensuring a safe and enjoyable swimming environment. High chlorine levels can cause skin, eye, and respiratory irritation, while low levels increase the risk of waterborne illnesses.
Pool and Spa Surface Protection
Maintaining the appropriate chlorine levels helps protect pool and spa surfaces from staining and deterioration caused by algae and bacteria growth.
Equipment Longevity
Proper chlorine levels help prevent the buildup of organic material and scale deposits on pool and spa equipment, such as filters and pumps, ensuring their longevity and efficiency.
Water Clarity
Maintaining optimal chlorine levels helps keep pool and spa water clear and inviting. Low chlorine levels can lead to cloudy water and algae blooms, while high levels may cause the water to turn green or develop a strong chlorine odor.
How to Monitor and Maintain Chlorine Levels
Test Regularly
Use a reliable pool water test kit or test strips to measure chlorine levels at least once a week for swimming pools and twice a week for spas. More frequent testing may be necessary during periods of heavy use, after rainstorms, or when water chemistry is unbalanced.
Adjust Chlorine Levels
If chlorine levels are too low, add a chlorine product, such as tablets, granules, or liquid, following the manufacturer's recommendations for the appropriate dosage. If chlorine levels are too high, you can lower them by adding a chlorine neutralizer or allowing the sun to naturally dissipate the excess chlorine.
Shock Treatment
Performing a shock treatment, which involves adding a large dose of chlorine, can help eliminate chloramines and restore water clarity. Shock your pool or spa as needed, typically once a week for pools and after every use for spas.
Understanding and maintaining proper chlorine levels in swimming pools and spas is essential for creating a safe, clean, and enjoyable environment for swimmers. By regularly monitoring chlorine levels and making necessary adjustments, you can prevent potential health risks and protect your pool and spa surfaces and equipment. Make sure to invest in a reliable water test kit or test strips and follow the manufacturer's guidelines for adjusting chlorine levels and performing shock treatments. With consistent attention and care, you can ensure crystal-clear water and a healthy swimming experience for all.