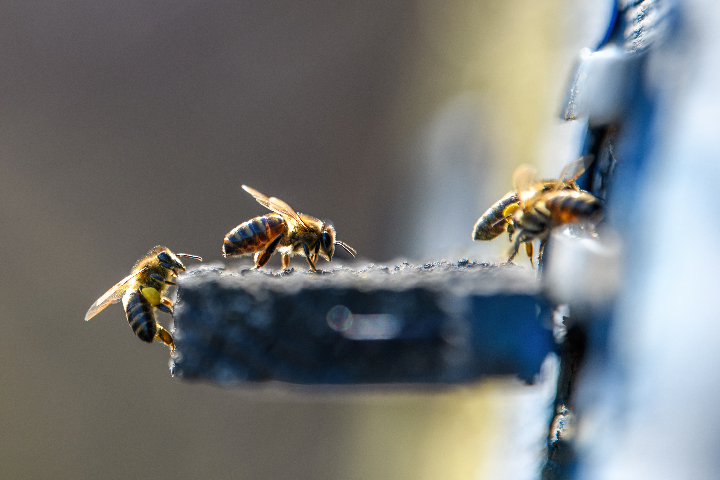 How to Keep Bees and Wasps Out of Your Swimming Pool: Tips and Strategies
Discover effective strategies for keeping bees and wasps away from your swimming pool, ensuring a safer and more enjoyable environment for you and your family.
Bees and wasps are essential for maintaining a healthy ecosystem, but they can pose a threat to swimmers if they invade your swimming pool area. Not only can their stings be painful and potentially dangerous, but their presence can also make it difficult to fully enjoy your pool. In this article, we will share some tips and strategies on how to keep bees and wasps out of your swimming pool, so you can relax and enjoy a safer, pest-free environment.
Remove Attractants
Bees and wasps are attracted to sweet scents, standing water, and blooming flowers. To reduce their presence around your pool, consider the following:
Keep food and beverages covered: Use tightly-sealed containers to store food and drink when not in use, and avoid leaving any spilled beverages or crumbs behind.
Maintain proper pool chemistry: A well-maintained pool with balanced water chemistry is less likely to attract insects.
Avoid flowering plants nearby: Opt for non-flowering plants or ornamental grasses in the landscaping around your pool area to reduce attraction to bees and wasps.
Create a Water Source Away from the Pool
Bees and wasps are often attracted to pools due to their need for water. By providing an alternative water source away from the pool, you can divert their attention:
Set up a birdbath or shallow dish filled with water in a location far from your pool.
Add rocks or marbles to the water source so that bees and wasps have a place to land and drink safely without drowning.
Use Repellents
Various natural and commercial repellents can help deter bees and wasps from your pool area:
Essential oils: Mix a few drops of essential oils like peppermint, eucalyptus, or lemongrass with water in a spray bottle, and spray the solution around the pool area. Bees and wasps dislike the strong scent of these oils.
Commercial repellents: Several over-the-counter bee and wasp repellents are available that can be applied to your pool area. Follow the manufacturer's instructions for proper use.
Install Traps
Bee and wasp traps can be a useful tool for reducing the number of insects near your pool:
Purchase commercial traps or create DIY traps using soda bottles, sugary liquid, or a mixture of vinegar, sugar, and salt.
Place the traps around the perimeter of the pool area, but not too close, as this may attract more insects to the pool itself.
Regularly clean and replace the traps to ensure their effectiveness.
Remove Nests
If you notice a bee or wasp nest near your pool, it's essential to remove it to prevent future infestations:
For small nests, use a pesticide spray designed for bees and wasps. Follow the manufacturer's instructions and apply the spray at night when the insects are less active.
For larger nests or nests in hard-to-reach places, contact a professional pest control company to safely remove the nest.
Keeping bees and wasps out of your swimming pool area is crucial for ensuring a safe and enjoyable environment for you and your family. By following these tips and strategies, you can effectively reduce the presence of these insects and maintain a more peaceful and inviting pool area. As always, prioritize safety when dealing with bees and wasps, and don't hesitate to consult a professional pest control service for assistance when necessary.