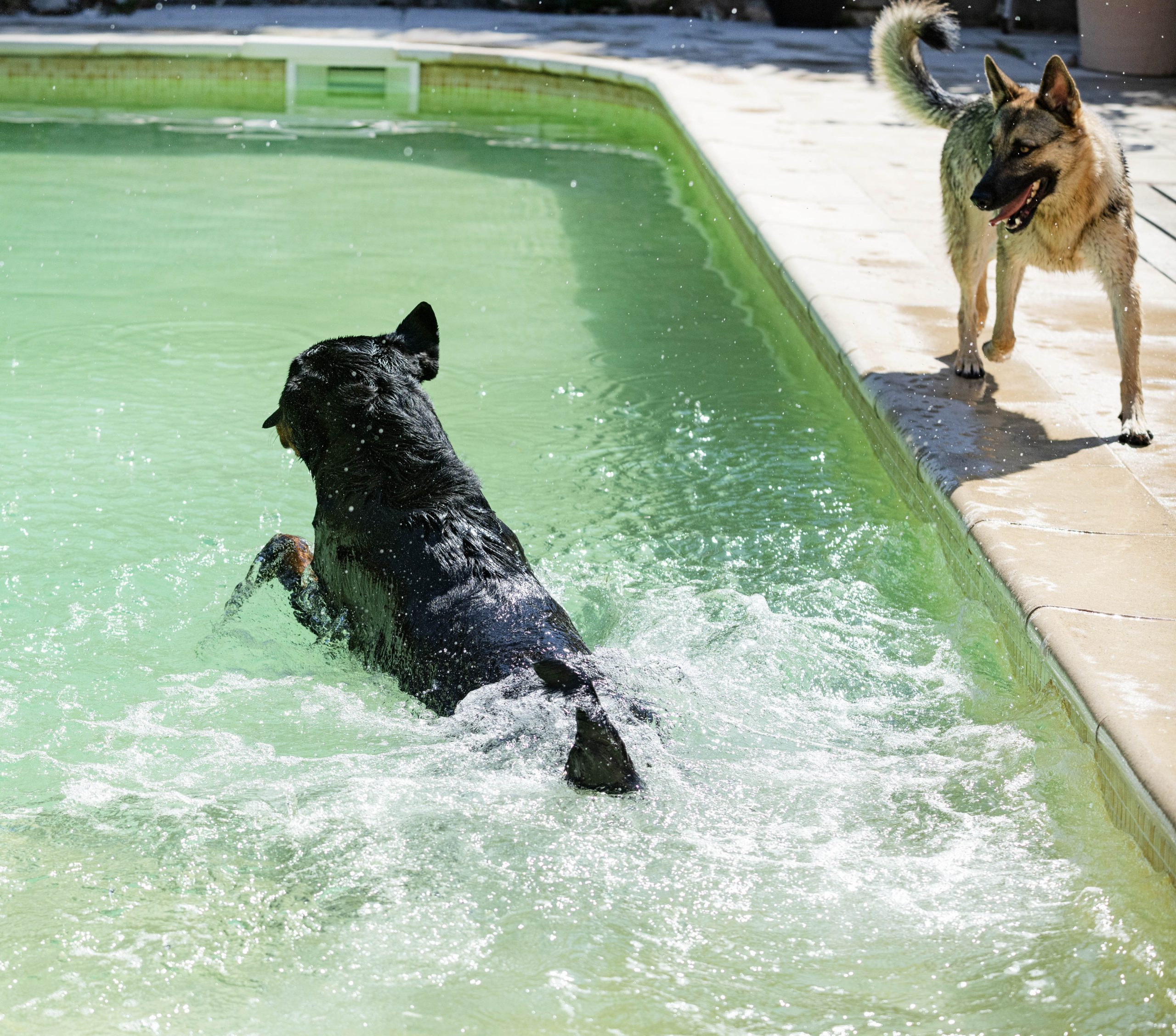 Canine Splash: Is It Okay to Let Your Dog Dive into the Pool?
Picture this: It's a warm, sunny day, and you're lounging by the pool with a refreshing beverage in hand. Suddenly, a burst of energy in the form of your four-legged friend dashes past you and takes a flying leap into the water. The question pops into your mind, "Is it okay for my dog to swim in the pool?" Let's dive into this!
1. Health Benefits for Fido:
Swimming is an excellent exercise for dogs. It offers:
Low-impact exercise, perfect for aging or arthritic dogs.
A great way to burn off excess energy.
Mental stimulation and a chance to learn new skills.
2. Pool Water and Dog's Health:
Chlorine: While the chlorine levels in most pools aren't dangerously high for dogs, it can dry out their skin and fur. Make sure to rinse your dog off with fresh water after each swim.
Saltwater Pools: The salt content in most saltwater pools is not harmful to dogs. However, as with chlorine pools, it's a good idea to rinse them off after swimming to prevent skin irritation.
3. Protecting Your Pool:
Fur and Filters: Dog hair can be troublesome for your pool's filtration system. Ensure you groom your dog regularly and check and clean the pool filter more frequently if your dog is a frequent swimmer.
Nails: Dogs' nails can potentially damage vinyl pool liners. It's essential to keep their nails trimmed.
4. Training and Safety First:
If you decide to introduce your dog to swimming, make sure they know how to get in and out of the pool safely. Invest in a doggie life vest, especially if your dog isn't a natural swimmer or if you have a deep pool.
5. Watch for Pool Chemicals:
Never let your dog swim right after you've added chemicals to the pool. Wait until the chemicals have fully dispersed and are at safe levels.
6. Hydration Station:
Ensure your dog has access to fresh drinking water. You don't want them drinking chlorinated pool water, as consuming large amounts can lead to stomach upset.
7. Know Your Breed:
While many dogs love water, not all breeds are natural swimmers. Breeds like Bulldogs may have difficulty swimming due to their body structure. Always supervise your dog while swimming.
Conclusion:
With the right precautions, there's no reason your furry friend can't enjoy the pool alongside you. It's a great way for them to stay cool, have fun, and get some exercise. Always prioritize their safety, keep an eye on pool cleanliness, and have fresh water and shade available for post-swim relaxation. Happy swimming!